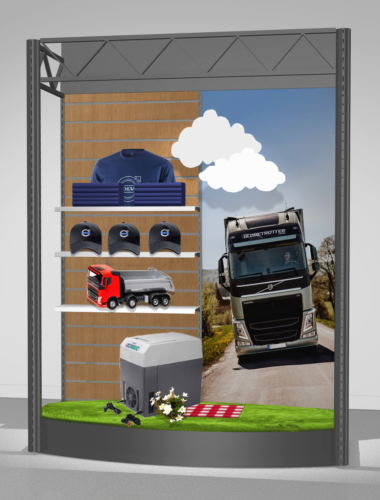 We lift Volvo Trucks promotions in stores.
Volvo Trucks is one of the world's largest manufacturer of heavy trucks, their service, they have a store where they sell mercandiseprodukter and accessories.
Gillgrens helps Volvo Trucks to lift its sales of campaign materials. We do this by developing suitable decor.
To the stores easier to have their store displays and promotions themselves, we visualized the images that they can assume.